Jim Miller Tutoring&nbsp&nbsp&nbsp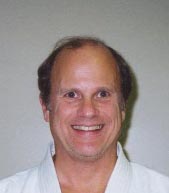 I am a retired electrical engineer and have taught many technical classes
during my career. I love math and science and have been tutoring high school
students in algebra, trigonometry, geometry and physics for the past five years.

My approach is to listen to the student to find out where he or she is
having difficulty and review homework and tests to address issues.
I then look at what is ahead and help the student to understand what is coming up.


My students tell me that I am patient and can explain difficult subjects effectively.
I generally tutor online using Zoom, but will do in-person tutoring for those
who live near Somerville, MA.


Here are my rates:
First session (1 hour): free
Online sessions (1 to 2 hours): $30 per hour
In-person sessions (1 to 2 hours): $40 per hour

I can be reached by email at Jim Miller Tutoring